Matamata (Site now closed)
Air

»

Matamata (Site now closed)
PM10 Matamata at Farmers Road
Please note: This site was closed on 18 April 2013 to enable monitoring in another airshed to take place.
This disestablishment of monitoring sites where three years of monitoring has indicated no exceedances of the NES is part of an ongoing monitoring strategy to re-deploy monitoring equipment in airsheds where air quality has not yet been monitored. 
Find out more about this airshed in the corresponding airshed map.
Air quality for: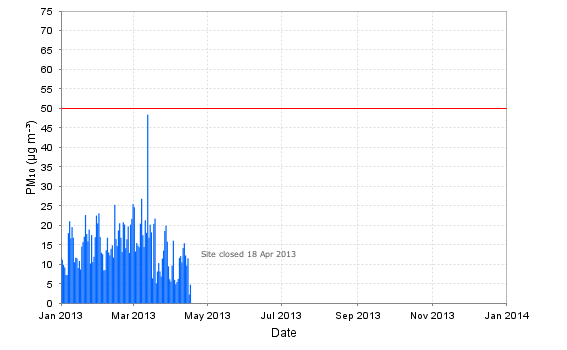 Interesting facts
Date of last exceedance
25/09/2009
Site information
Site name
Matamata at Farmers Road
Site number
1979.1
Map reference
NZMS260 T14:538-729